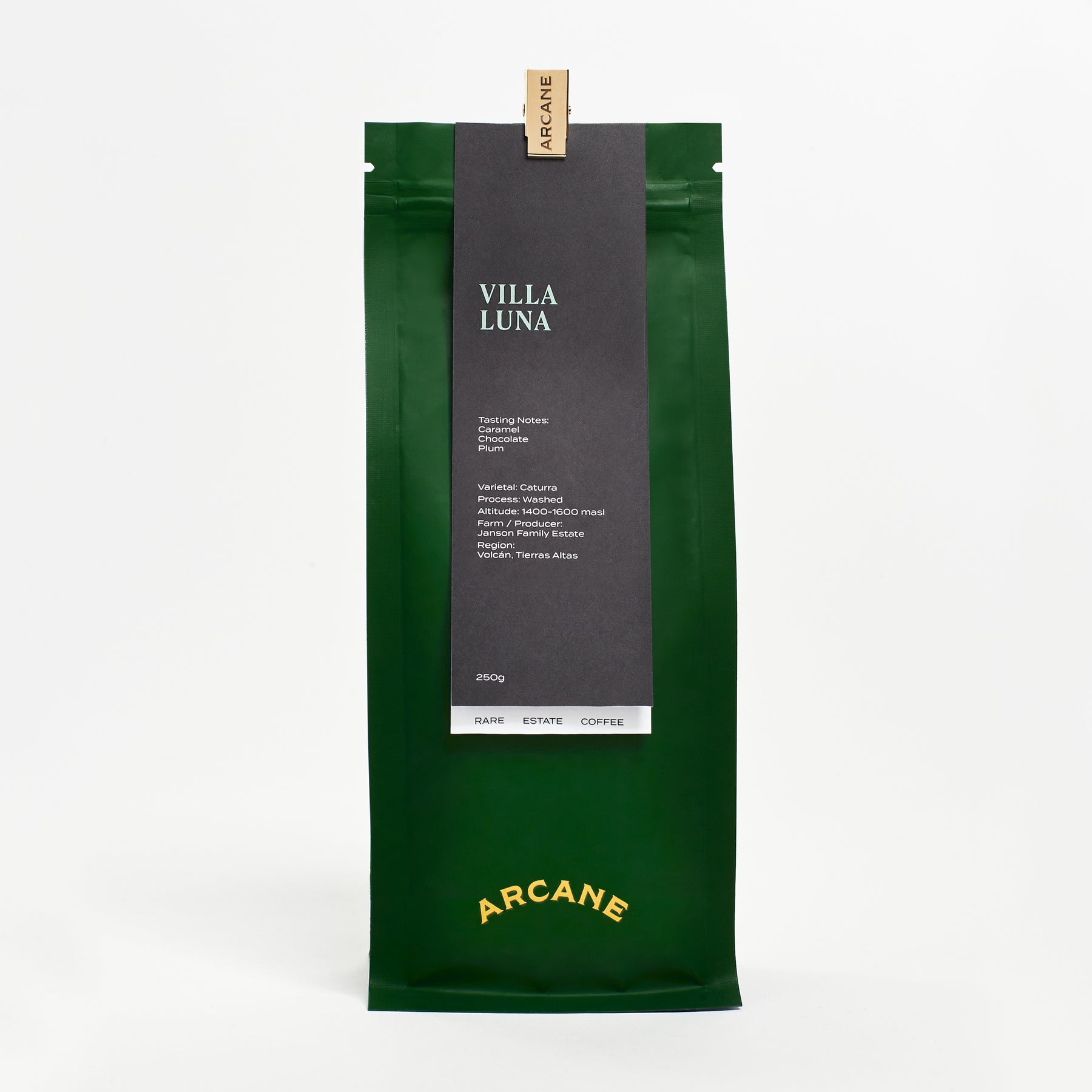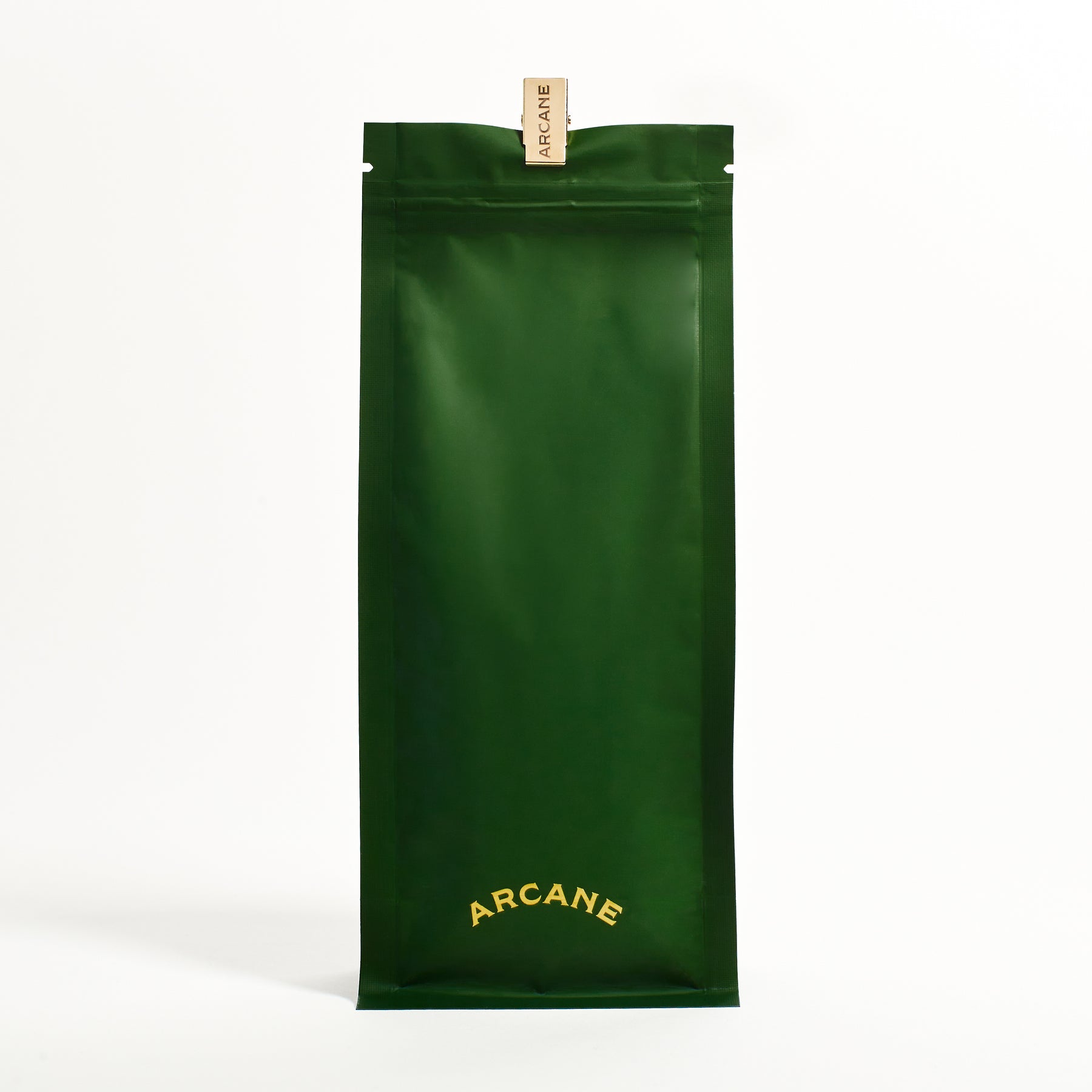 Arcane Estate Coffee - Villa Luna
Villa Luna represents the Catuai & Caturra varietals sourced from three farms surrounding the family home it borrows its name from. Each hand-selected from lots with specific processes made special by their respective producers.
Tasting Notes:
Caramel
Chocolate
Plum

Varietal: Caturra
Process: Washed
Altitude: 1400-1600 masl
Farm / Producer: Janson Family Estate
Region: Volcán, Tierras Altas

This coffee is hand-selected, fully-washed, and sun-dried to maintain the finest traditional processing methods. Expect a velvety and full body best expressed through a filter brew.
Whole Bean