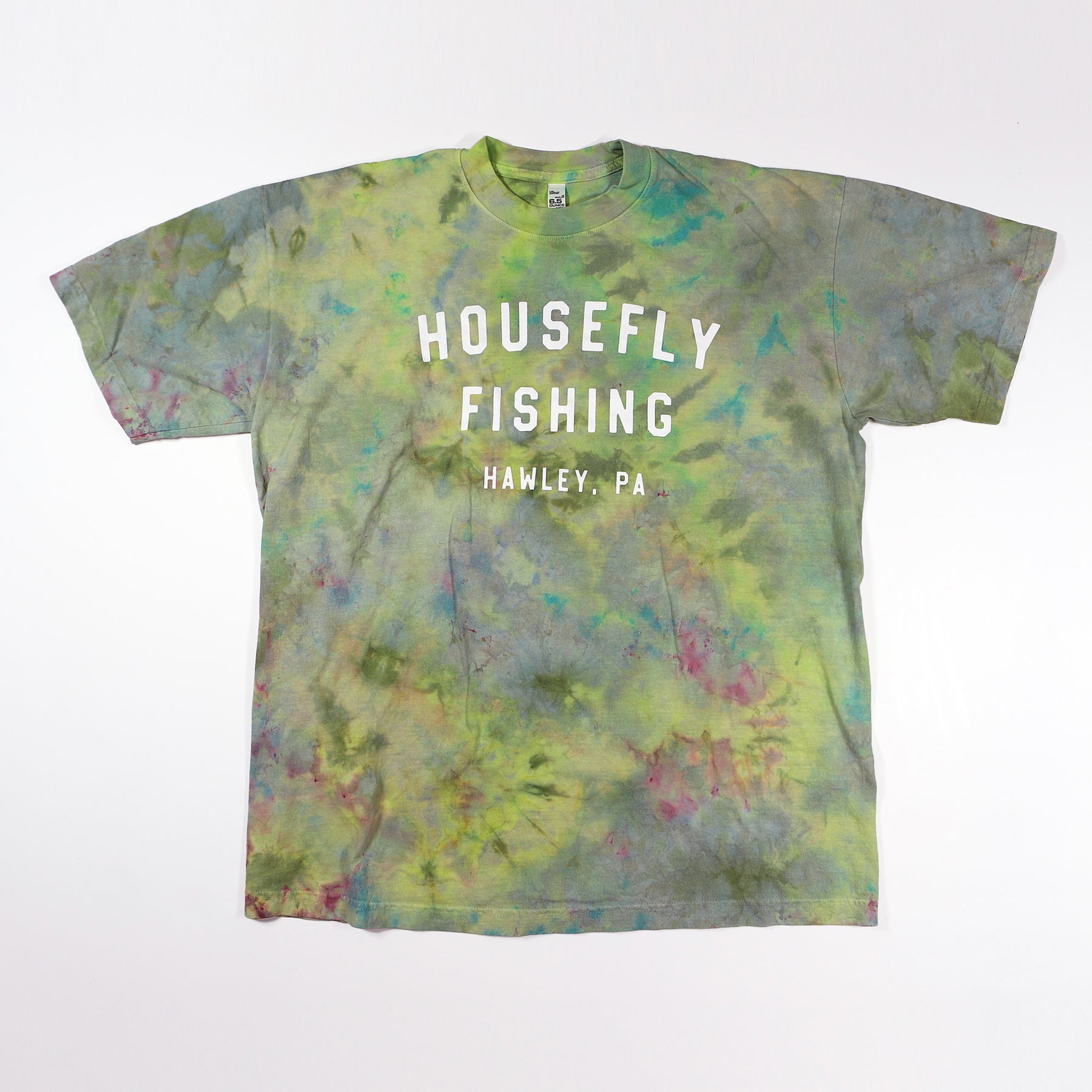 Housefly Tie-Dye | Light Green
Hand dyed by our own Tim Miller. The shirt pictured is to suggest general colors, however each individual shirt has its own unique pattern. No two are the same . Also , please note: due to the process of dying , some shirts may run about a half size smaller than tag size. All sales are final.
Created using Los Angeles Apparel 6.5oz blanks.

Made in the USA