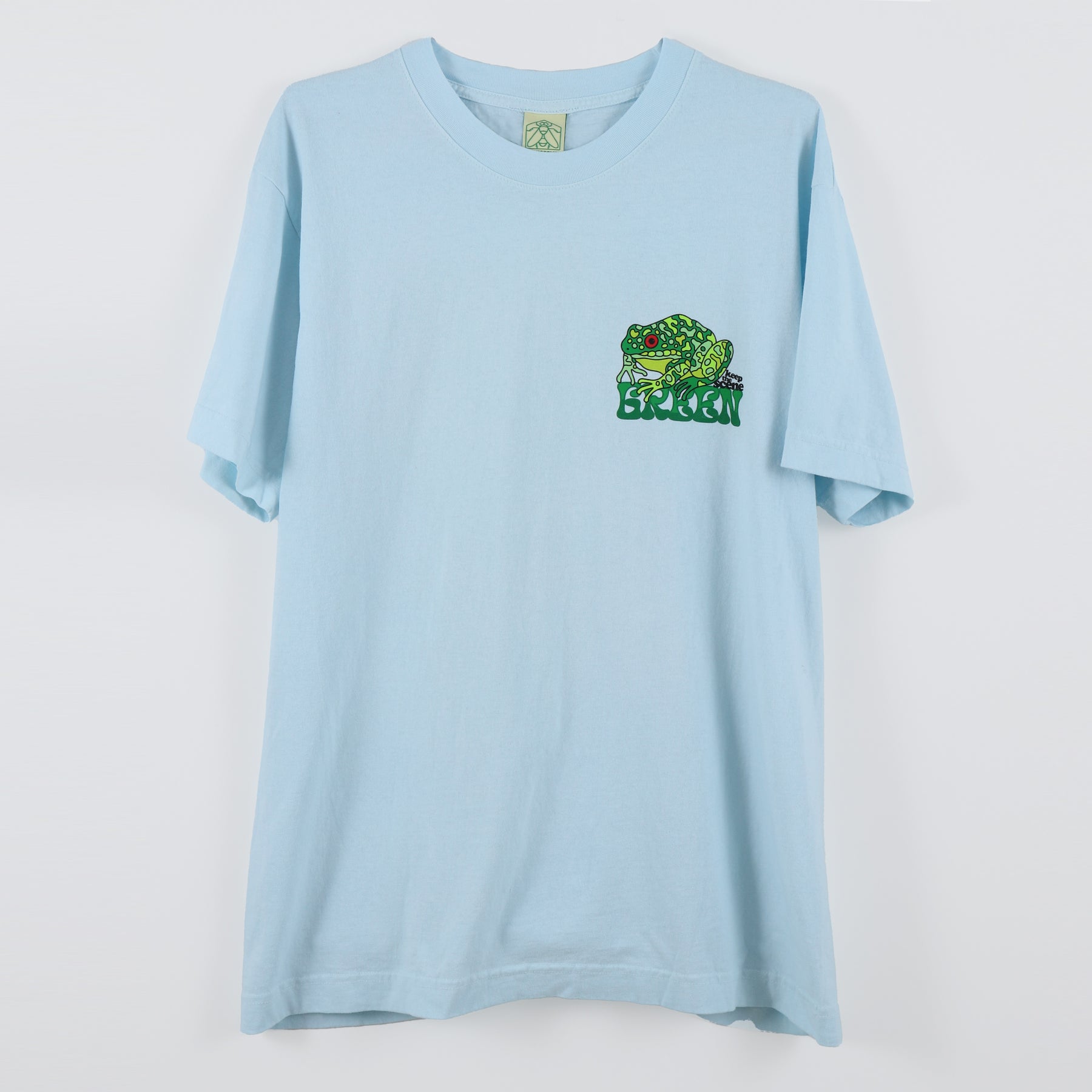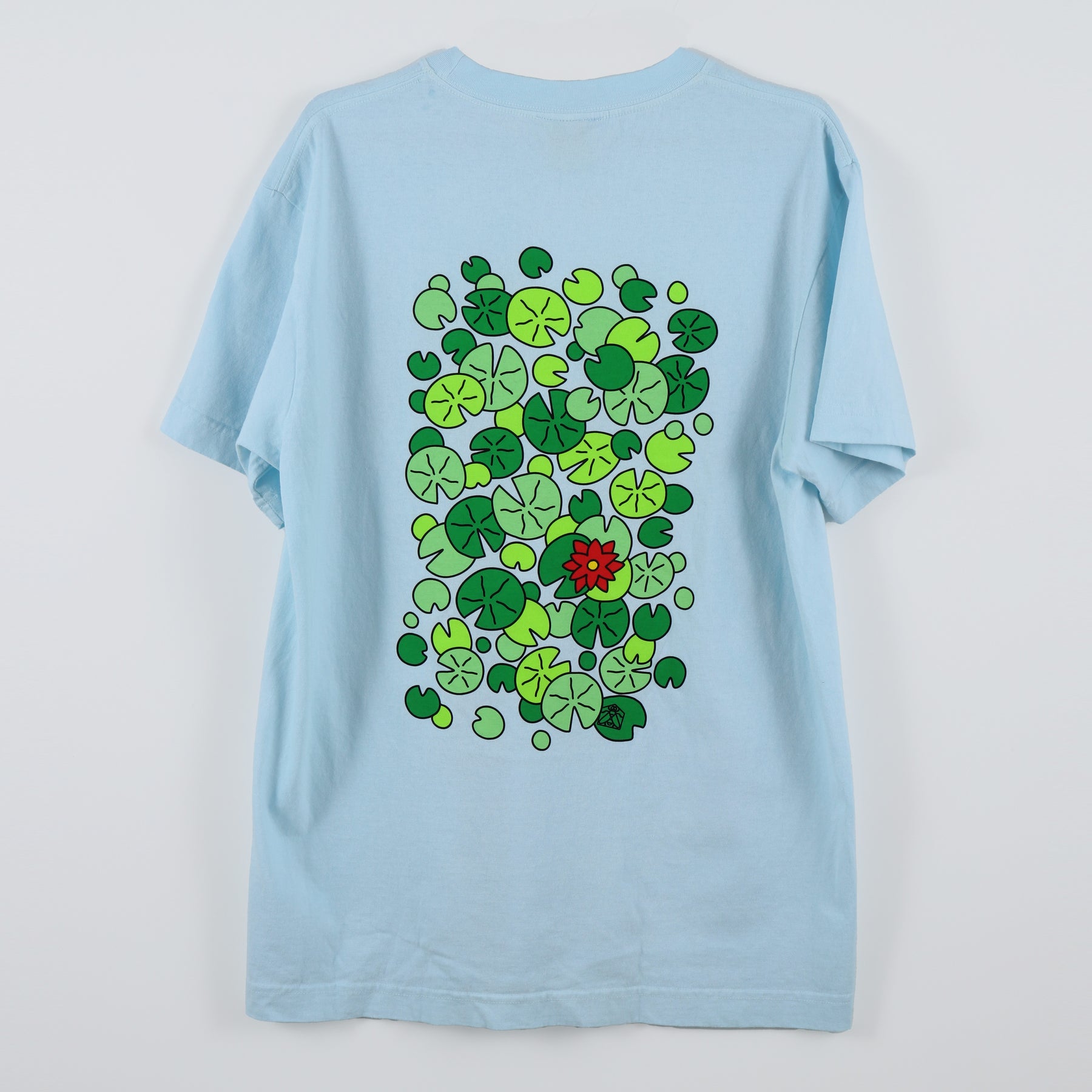 Housefly - Keep The Scene Green T - Blue
The dragonfly drones, the bullfrog groans and the mantids pray. All along the banks of the pond, the lilies are a blanket for her children under the warm fall sun. 
Hand dyed. Please note: due to the process of dying, there may be some inconsistencies in color. 
- 100% North American Reclaimed Waste Cotton
- 6.5 oz jersey