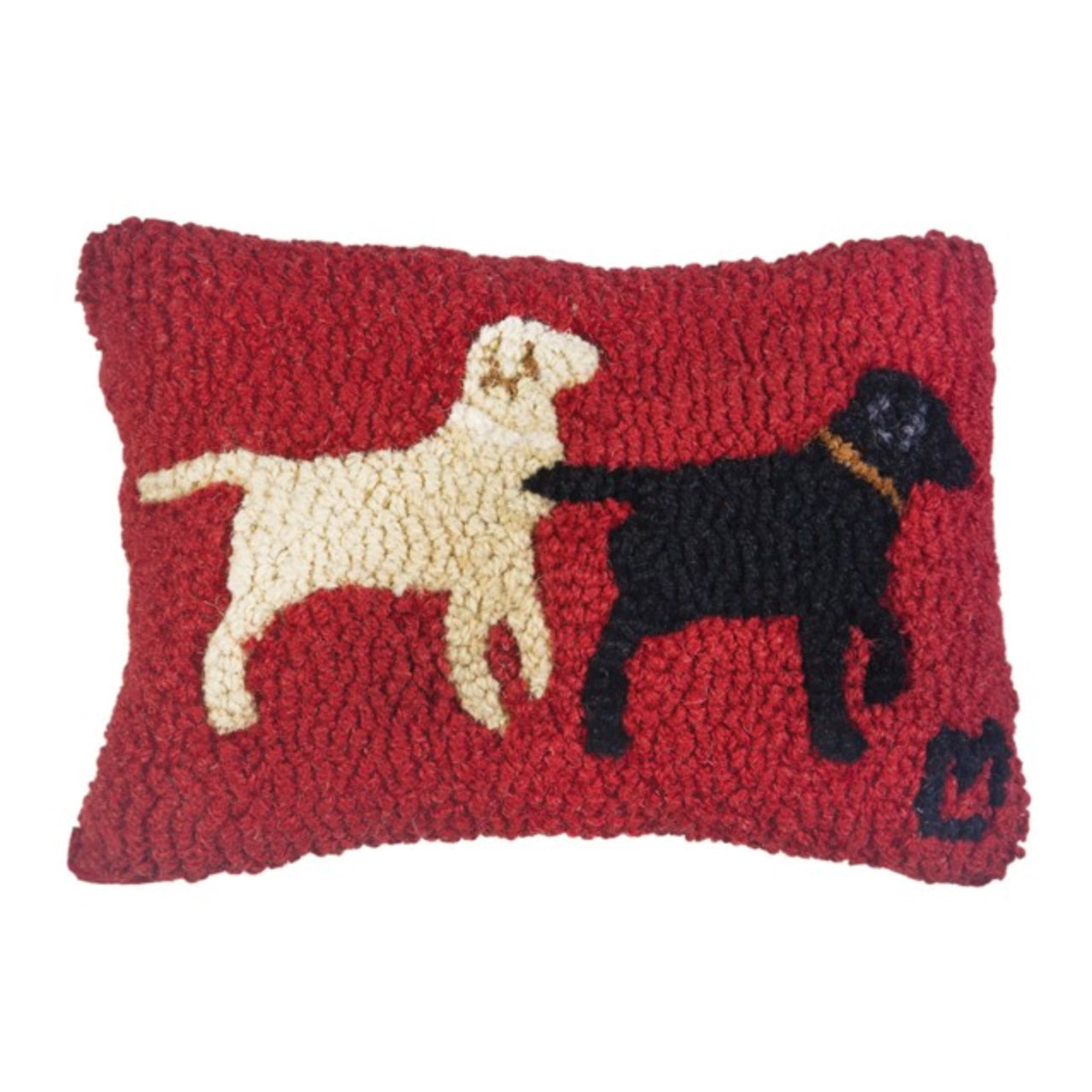 Lab Buddies - Hooked Wool Pillow
Elevate your home décor with our premium 8" x 12" hooked-wool pillow, complete with a velveteen backing that complements its color. The skilled craftsmen hand-hook the pillow using 100% natural wool, and the artist-designed motifs are the creations of accomplished outdoor and folk-art designers, including Laura Megroz, a renowned Vermont artist.
Designed by Laura Megroz. Handcrafted in India. Assembled in Manchester, Vermont. Member of Fair Trade Association.
Petite - 8" x 12" Lab Buddies pillow is made of 100% natural wool and hand-hooked with exceptional care by skilled craftsmen. The result is a premium decorative pillow that adds a charming touch of handcrafted excellence to any bed, sofa, or rocking chair.