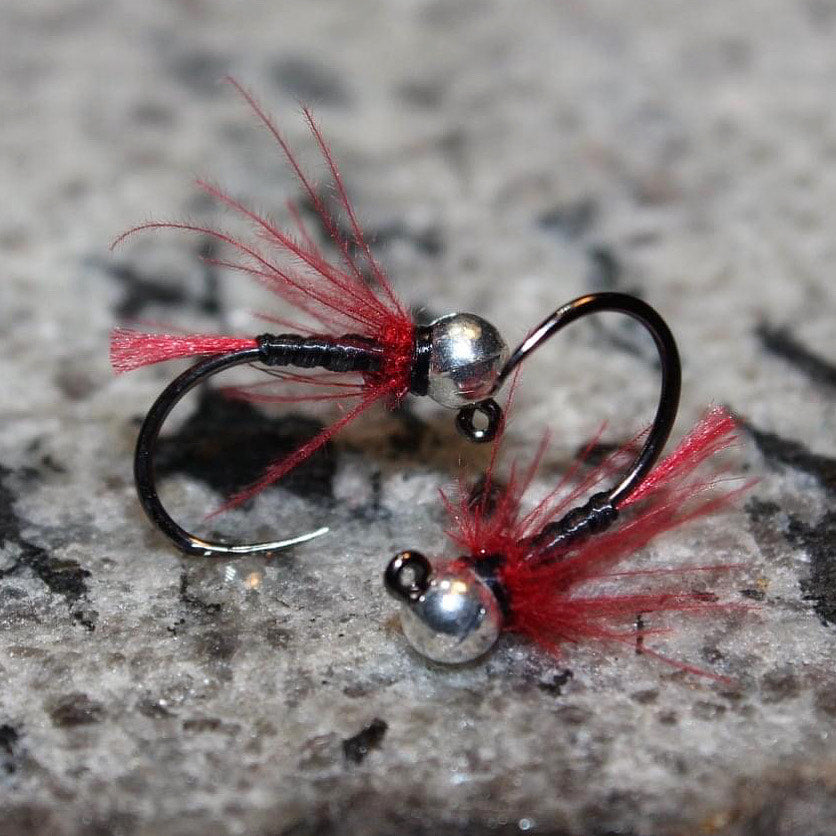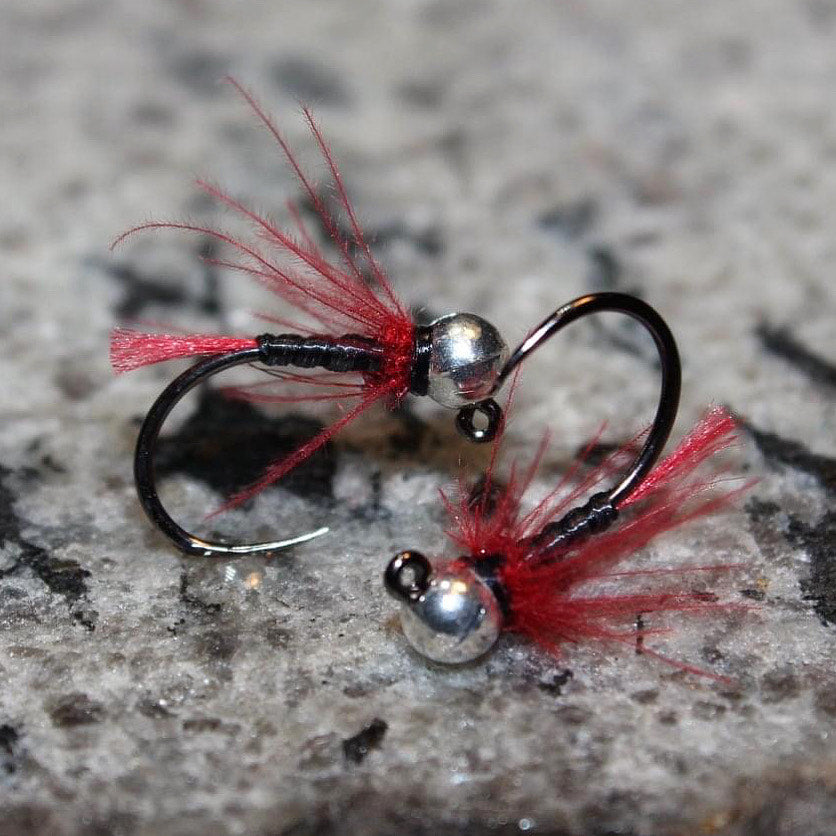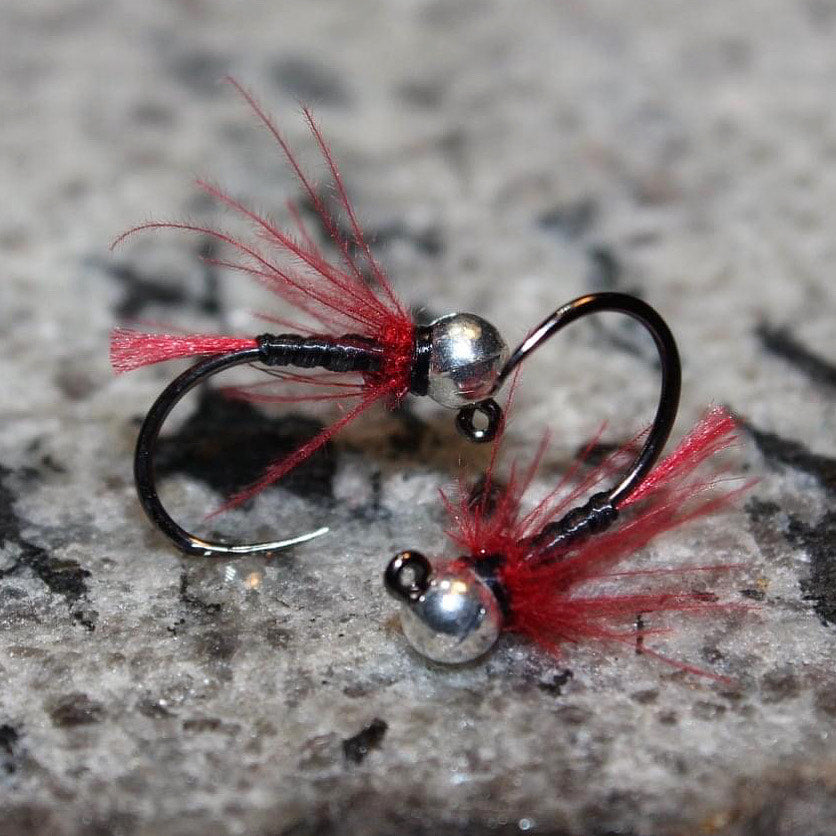 Slim Witman red tag CDC
Size:
12 w/ 3.5mm tungsten bead
This nymph pattern is designed to sink fast with a slim and subtly segmented body. Key features of this pattern include a red tag trigger point at the rear of the fly and a cdc collar to trap air bubbles and provide lifelike wiggle. There's also a small amount of flashy red ice dub in the thorax region which will shine through creating an added attractive effect. You can fish this fly during any season and on any body of water for trout using euro nymphing techniques or under a strike indicator.